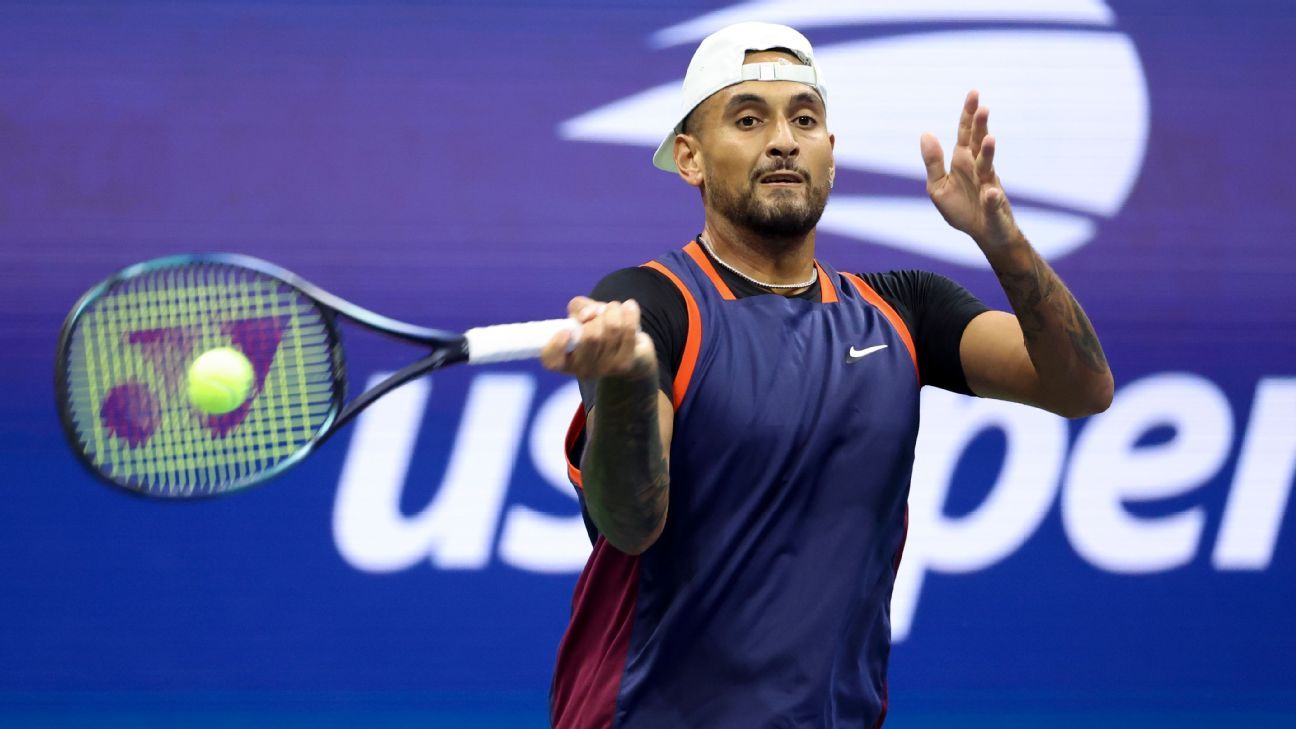 Nick Kyrgios has pulled out of the French Open starting later this month, according to the French Tennis Federation, further delaying his return to competition following knee surgery.
The 28-year-old Australian had a brilliant second half of 2022, winning a title in Washington in August and reaching the U.S. Open quarterfinals the following month, having contested his first Grand Slam final at Wimbledon earlier in the year.
But pain in his knee forced him to withdraw from the Japan Open and he pulled out of his home major, the Australian Open, in January to have surgery.
Kyrgios, who is ranked 26 in the world, has not played a competitive event this year and will now miss Roland Garros, where he has not featured after the 2017 edition.
Daniel Horsfall, who manages Kyrgios, had told the Sydney Morning Herald earlier Tuesday it was "not looking likely" that Kyrgios would make it to Paris.
"We're trying everything we can to have Nick ready on court as soon as possible," Horsfall said.
Kyrgios was set to play an exhibition match against Holger Rune in Denmark next week but apologized to fans on Instagram.
The French Open, the second Grand Slam of the season, runs from May 28-June 11.
Source: espn.com